---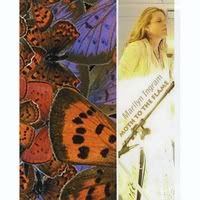 Marilyn Ingram is an artist working out of the city of the arts, Winston-Salem, NC. She is best known for her work as a singer/songwriter and lead singer/small percussionist for the acoustic pop/rock group, AURA3.

Marilyn and the ladies of AURA3 toured with Peter Tork (the Monkees, Shoe Suede Blues), James Lee Stanley, appeared with tribute band Pleasant Valley Sunday, The Legendary Drifters, Mitch Ryder, Chairmen of the Board .

Marilyn is honored to formerly have been the manager and publicist for Monkee, Peter Tork and can still mediate booking requests and PR opportunities for Peter and/or his band. Marilyn can also coordinate bookings for rock legend Rick Derringer among many others.


Torkwenches on YouTube for many of the films from the road and some closer to home



Bucked Up Super Saloon TV for short films edited by and also a few Marilyn appears in for Bucked Up TV

Marilyn is the artistic director of Woodland Moth Visual & Performing Artists. Woodland Moth produces concerts, themed events and also has Woodland Moth Records and a booking agency for a select list of performing artists.
She is the talent buyer for Bucked Up Super Saloon in Kernersville, NC and has been known to make guest appearances on occasion with various bands who frequent the club.
Marilyn is the Executive Director of The Lewisville Area Arts Council, Inc. (The LAAC), a 501(c)(3)non profit organization through which she has organized dozens of festivals, concert series, visual arts exhibitions and other programs and events since 1991.

Ms. Ingram is a native North Carolinian who majored in art at the University of North Carolina at Greensboro and Elon College. Additionally she studied extensively in lettering and the book arts with master craftsmen Peter Thornton of Lichfield England and the late Chris Yarborough who was a noted bookbinder and craftsman. Ms. Ingram has taught classes in calligraphic hands for Forsyth Technical College for years.

Marilyn has been in bands and vocal groups all her life. She is the daughter of classically trained baritone soloist, the late Norman McGee, who appeared in USO shows during WWII, later had his own radio show and was the featured baritone soloist in performances of classical religious works including Handel's "Messiah" and "The Seven Last Words of Christ." Her mother, Margaret, was a master craftsman seamstress, working primarily in the field of interior decorating and was an avid gardener as well as an inspiration. "My Father gave me roots, my Mother gave me wings." Marilyn McGee Ingram


---
Discography
with AURA3:
Damsels In Distress (EP - 2000) AURA3
For Pete's Sake (CD - 2003) AURA3
Pray For Peace People Everywhere (Christmas EP 2005) AURA3
Dirty Angels (CD - 2008) AURA3
Pray For Peace People Everywhere (Christmas EP has been released to itunes, cdbaby DECEMBER 3, 2013) SOLO
Marilyn Ingram: Moth to the Flame (CD - 2009)

Guest Appearances: lead or background vocals
"Ain't Nobodies Business" for the short film "Peep" by Ray Katz (2006)
"Bound to Lose" from the CD Peter Tork and Shoe Suede Blues: Cambria Hotel (2007)

---

AURA3: Pray for Peace, People Everywhere - Acoustic Christmas Classics Includes: Pat-A-Pan / Carol of the Bells, God Rest Ye Merry, Gentlemen, We Three Kings, Angels We Have Heard on High and the title track, Do You Hear What I Hear?
---
Marilyn Ingram: Moth to the Flame - Marilyn's best tunes from her years with AURA3. Available as a digital download!
---
AURA3: Dirty Angels includes: Dirty Job (James Lee Stanley), Instant Heaven, (Don't) Let Me Go, (Ingram), Dirty Angels (Ingram/Smith), King of Mars and King of Mars remix (Ingram), Bad Timing (Shore), Moth to the Flame (Ingram)
---
AURA3: For Pete's Sake includes the title track by Peter Tork, Work It Baby (Ingram/Shore), I'm Not As Innocent (Smith), Leave This 'Ol Town, My Dream / My Fantasy, Water Under the Bridge (Shore), Once Touched by Flame (James Lee Stanley), Crazy Love, Ageless & Timeless, Let Me Be Your Angel (Ingram) and Old Man (Neil Young)
---
Film and Television
As herself:
Making the Monkees(Doubleband Films television special for Channel 4 in the UK and Smithsonian Channel in the US 2007)
Background:
The Bedroom Window (DeLaurentis 1987), Mr. Destiny (1990), The Lottery (TV - 1996), Eddie (1996)


Literary and Photography
Special edition sections for the Winston-Salem Journal
Articles for Yadkin Valley Living, The Villager Voice

Photography: original photo of Peter Tork appeared in Newsday and was run in newspapers across the world to accompany Joseph Dionisio's article on Tork's defense of the Monkees viability as future inductees into the Rock and Roll Hall of Fame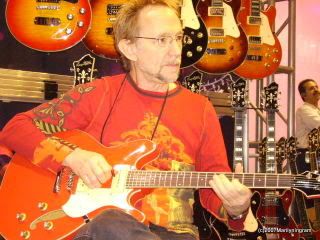 Co-author of the petition to Induct The Monkees into the Rock and Roll Hall of Fame located HERE
Associations
Artistic Director - Woodland Moth Visual & Performing Artists
Talent Buyer - Bucked Up Super Saloon
Booking/Publicity Requests - Peter Tork and Shoe Suede Blues
Executive Director - The Lewisville Area Arts Council, Inc. (The LAAC)
Member and Holiday Parade Co-Chairman - The Lewisville Civic Club
Talent Booker - WPXI presents My Macy's Holiday Parade - Pittsburgh, PA
Delegate Assembly Member Representative(The Lewisville Area Arts Council, Inc. since 1992) - The Arts Council of Winston-Salem/ Forsyth County

Founder - Lewisville Business & Professional Association (founded in 2000)
Past President/Newsletter Editor - the former Piedmont Society of Scribes (founded in 1981)
Member and Chief in her Senior Year - The R.J.Reynolds Dancing Boots - a 55 member line work team inspired by former Rockette, Vinnie Frederick - 1970's
Notable performances: Jetts/Viking football game on National TV in the presence of Joe Namath - Marilyn was 15
---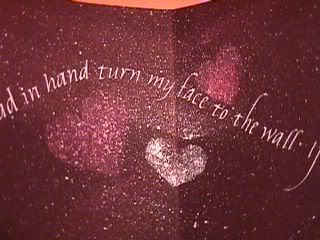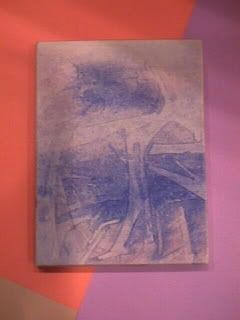 Japanese Folding Books - Here you see a few detail shots from some of Marilyn's artwork. The burgundy piece with the hearts features water color technique, the italic hand and a piece of a Beatles lyric ("Hide Your Love Away.") The fuchsia book has flowers created by water color technique and gilding, the italic hand and another bit of Beatles lyrics ("The Word Love") All books are entirely handmade. The cover boards feature papers marbled by the artist or created by watercolor technique.


---