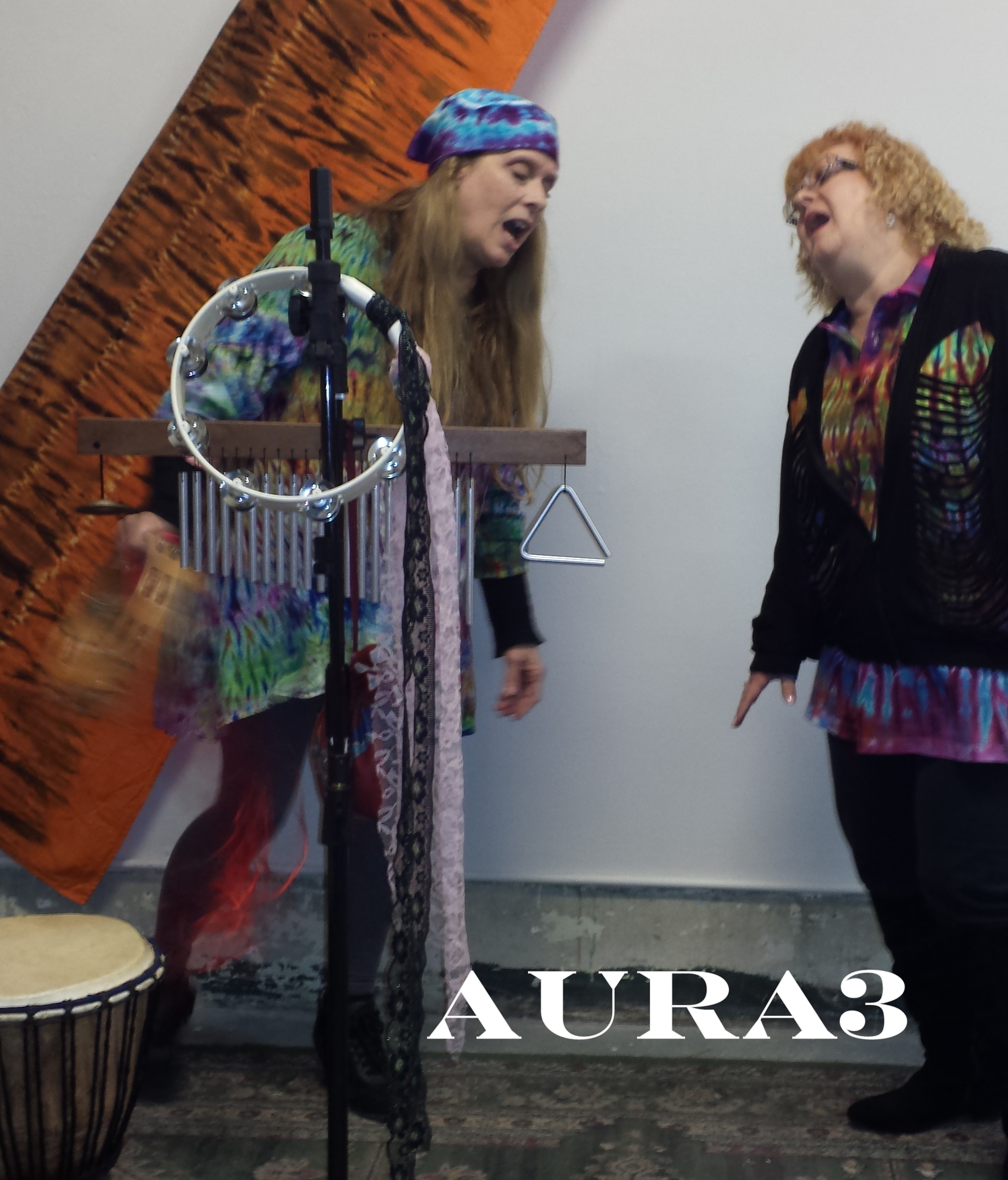 ---
AURA3
is an acoustic band featuring singer/songwriters whose works focus on the mix of distinctly different voices and musical styles. Best known for their remarkable harmony and vocal work, AURA3 newest release is the CD, "Dirty Angels"

...sounding like Crosby, Stills, Nash...Marilyn, Dodi and Nancy have unique voices that work together well, and their harmonies are flawless" J. Hahne, Go Triad! Magazine

"...excellent vocalists with the unique ability to deliver a message." Eric Zanetis, Producer, Nashville

"Offering up a tight, vocally harmonic sound, this trio of power pipe women leave me reminded of some "Mama's & Papa's" with a little "Heart," and are as lyrically poignant as they are musically relaxing." "...a mature addition to the music world minus the belly button jewels and typical industry hype."
A. Warner, The Outrider Magazine , Wilmington, NC


---
Marilyn Ingram's solo CD, "Moth to the Flame" has been released. The digital CD is available at CD Baby, itunes, Amazon.com and most popular download sites.

SCHEDULE | MUSIC & MERCH | CONTACT


---
---


AURA3's Christmas CD - Pray for Peace, People Everywhere Available as a digital download only
---
Marilyn Ingram: Moth to the Flame - Marilyn's best tunes from her years with AURA3. Available as a digital download!
---
AURA3: Dirty Angels includes: Dirty Job (James Lee Stanley), Instant Heaven, (Don't) Let Me Go, (Marilyn Ingram), Dirty Angels (Marilyn Ingram/Nancy Smith), King of Mars and King of Mars remix (Marilyn Ingram), Bad Timing (Dodi Shore), Moth to the Flame (Marilyn Ingram)
---
AURA3: For Pete's Sake includes the title track by Peter Tork, Work It Baby (Ingram/Shore), I'm Not As Innocent (Smith), Leave This 'Ol Town, My Dream / My Fantasy, Water Under the Bridge (Shore), Once Touched by Flame (James Lee Stanley), Crazy Love, Ageless & Timeless, Let Me Be Your Angel (Ingram) and Old Man (Neil Young)
---
---