Frank Holder's Metal Menagerie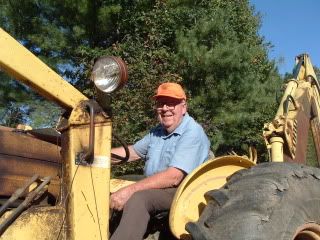 Welding Sculpture by Frank Holder
---
The late Frank Holder was a welding sculptor, whose metal creations grace the grounds of private homes and corporations alike.

Holder lived in Lewisville, NC where he has created a wimsical display of large metal sculptures on the grounds in front of his home. His yard is full of dinosaurs... a whale that spouts real water, a life-sized mermaid, exotic birds, and larger than life daffodils. He welds his art from discarded metal - recycled into a joyful display that causes us to smile and remember that we are all children at heart.

Frank has been featured in several print, on-line and video publications. He was also a featured artist at programs presented by The Lewisville Area Arts Council, Inc., who promote his career with every opportunity!

The remaining pieces of Frank's art are in great demand and worth more than ever. Tulip, as shown here, is about 8" to 12" in height. Some of his larger works are 7-10 feet in height.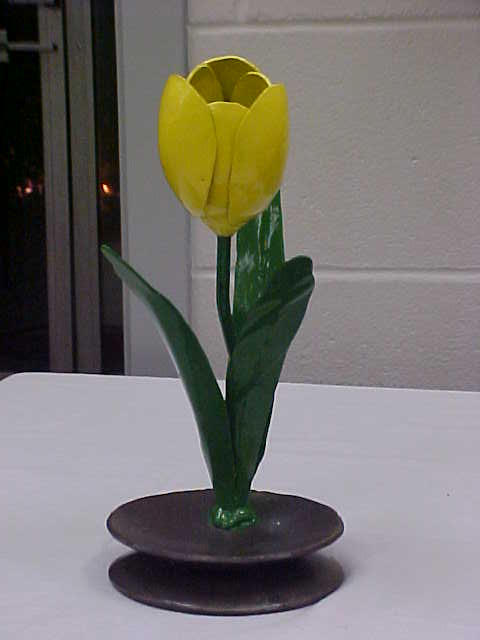 Back to Woodland Moth
---